Free shipping on orders over $100 Australia wide learn more »

Ameretat Pty Ltd
OUR MISSION: To enhance your well being and 'joy of living' with nature's life force.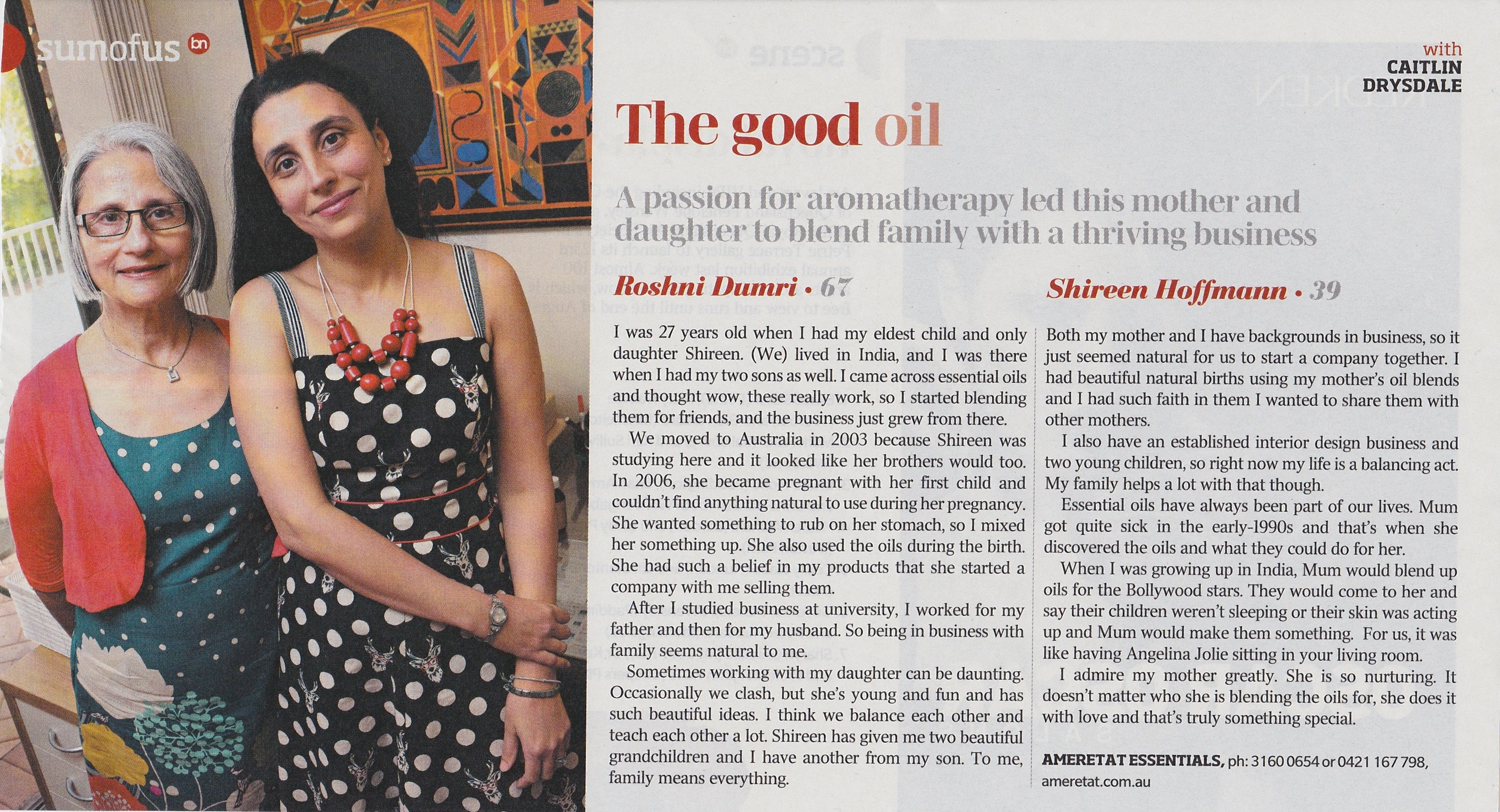 Modern trends towards more holistic and sustainable approaches to health and self-care are driving a rediscovery of the profound health benefits of 100% pure essential oils. Our Founder and Managing Director Roshni Dumri has been lovingly blending oils over 20 years. She has a Diploma of Remedial Therapies - Aromatherapy from the Australian Institute of Applied Sciences, and is a member of the International Aromatherapy & Aromatic Medicine Association (IAAMA) and Australian Natural Therapists Association (ANTA).
Ameretat Essentials™ and our sister company The Essence Aromatherapy™ have clients that have included The Taj Group of Hotels, Hilton Hotels & Resorts, ITC Hotels, Oberoi Hotels & Resorts, Hyatt Hotels, Marriott Hotels & Resorts, InterContinental Hotels and Resorts, Dolphin Hotels; as well as numerous smaller spas.
Roshni's love and passion for Aromatherapy started in the 1990s when treatment with Tea Tree essential oil cured her son of severe and stubborn acne. After this aromatherapy and essential oils became an integral part of her family's life.

When her daughter Shireen and daughter-in-law Kesang became pregnant it was just natural that she would create natural and chemical free skincare, pregnancy and post-pregnancy oils. With the birth of her four grandchildren there followed a whole series of new blends that the family uses on a daily basis. Her daughter Shireen Hoffmann, an established interior designer, joined her mother in the business in 2011.
We keep our pricing affordable, as our mantra is passion before profit.
We are very proud to be an Australian made and owned family business.